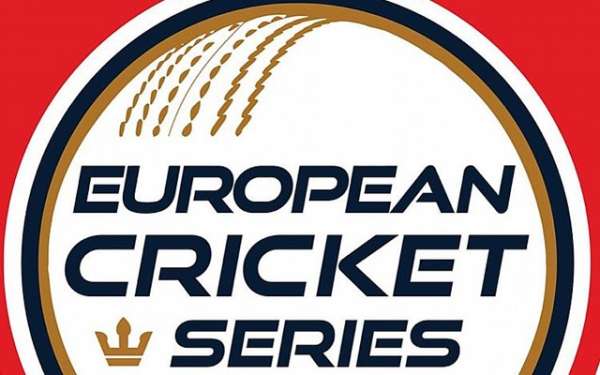 European Cricket Series. (Photo Source: Twitter)



The game of cricket has seen many moments that have captured the eyes of the fans over the years. The sport has evolved in many ways, both good and bad. However, rarely is there a moment when the fans are truly left shell-shocked at what they have just witnessed.
A similar case happened on September 18 in a game of the European T10 League, when Kent Lanka took on Casalina in the 41st game of the tournament. Kent Lanka came in to bat first and looked to post a big total on the board. Batter Nicolo Fernando, who looked to be in the flow and aimed to accelerate his innings, was dismissed in bizarre fashion.
Aiming to play the shot over the long-on region, the delivery edged the bat and got stuck in the helmet grill of Casalina's wicketkeeper. After a short appeal by the bowler, Fernando was ruled out by the umpire and sent back to the pavilion. The clip of the moment has been doing the rounds all over social media.
Lanka successfully defend the target as Casalina failed to capitalise
Batting first, Lanka put forth a brilliant performance with the bat as skipper Fernando scored 40 runs in 17 deliveries to get the side in the flow. Furthermore, Ishan Shaminda added another 18 runs on the board. In the first innings, Kent Lanka posted 105 runs and gave a target of 106 for Casalina to chase down.
Aiming to chase down a target of 106 runs, Casalina failed to capitalise on the chances provided to them. Skipper Indika Senn scored 40 runs to provide his side with a good start. However, the rest of the batters could not amount to much. Nuwan Arachchige was the second-highest run-getter with 13 runs. Scoring only 73 runs in 10 overs, Casalina succumbed to a defeat, losing the game by 32 runs.