Lifestyle News Desk. In Uttarakhand you will find many places like Rishikesh, Mussoorie, Ranikhet, Chopta and of course Nainital. But when holidays come, a different crowd is seen at these places. Neither a hotel is available, nor proper food arrangements are made and there is no peace of mind. In such a situation, everyone is looking for a place where they can relax and enjoy.
So today we will tell you about some places which are a little far from Nainital. People who are tired of Nainital can also visit these places. Surely these places will refresh you.
Places to visit near Nainital Ramgarh
Ramgarh is very close to Nainital, here you will find one beautiful place after another. The Himalayan peaks look very beautiful from here. Once you see it, you definitely won't want to leave. This place is very popular among those who want to spend some moments of peace. Tourists can also see Bhimtal, Naukuchital here and photographs of many species of birds can also be taken here.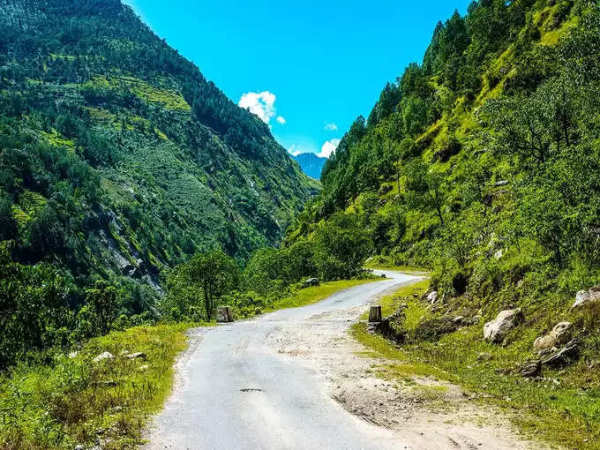 Sightseeing places in Mukteshwar
Located about 52 km from Nainital, Mukteshwar is one of the best places to visit in Uttarakhand. It is situated at an altitude of 2286 meters above sea level. If we talk about the beauty of Mukteshwar, then seeing this place you will feel as if nature is sitting in its lap and giving peace to the people. The clouds of mist, the cool breeze touching your face, the cool breeze from here to Mukteshwar will make your journey memorable. Here you can enjoy trekking, camping, paragliding, rock climbing, activities as well as many places like Bhalu Garh Falls, Mukuteshwar Dham.
Where to visit in Ranikhet
Queen Padmavati of Rani Sudardev was so mesmerized by the beauty of Uttarakhand that she made this place her second home. Due to which this place was named Ranikhet. The panoramic view of the Himalayan peaks from here will mesmerize you. Our cedar forest will make you click a lot of pictures. Tourists can also visit Golf Course, Chaubatiya Garden, Bhalu Dam here.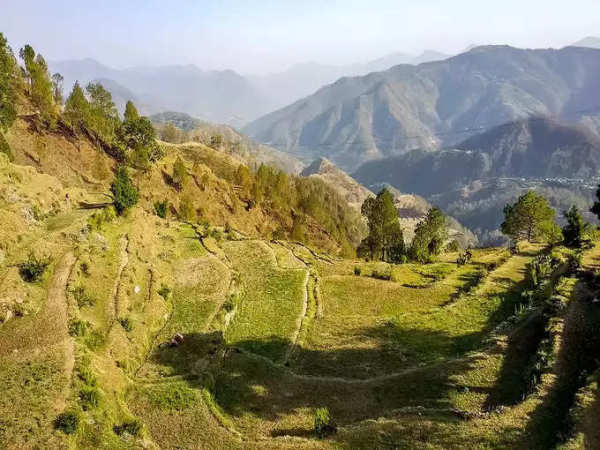 also visit Almora
Another best place in Uttarakhand is Almora, which is now slowly gaining popularity among the people. The white snow spread here will feel like cotton, the view here is so beautiful that you forget all your sorrows and pains. Tourists can visit places like Zero Point, Nanda Devi Temple, Martola, Deer Park.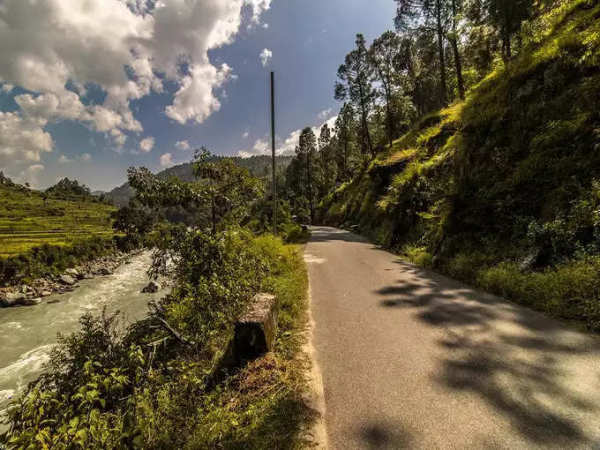 Sightseeing in Binsar
Binsar is also a place where not only common people but even celebrities come to visit. This place is heaven for nature lovers. Here the view of the dense cedar forest, Himalayan mountain range and the surrounding valley will win your heart. From Binsar you will see the 300 km long range of Himalayan peaks of Kedarnath, Chaukhamba, Trishul, Nanda Devi.