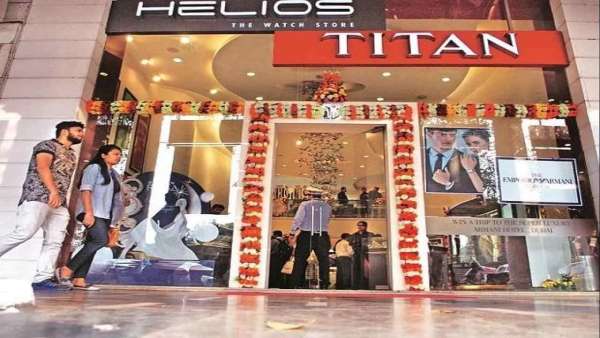 The country has earned a lot in this Diwali festive season. Especially the companies selling gold jewelery have made huge profits. This is the reason why Titan's shares also saw an increase. Now Tata Group has made a super plan to make the company a company worth Rs 1 lakh crore. For this, Titan Company is also going to do hiring on war footing in the next five years. This means that the youth of the country will get an opportunity to work in Tata Group. Let us also tell you how will Titan make itself a business worth Rs 1 lakh crore?
Jobs for more than 3000 people
Titan Company plans to appoint more than 3,000 employees in the next five years in engineering, design, luxury, digital, data analyst, marketing and sales and other sectors. The company informed on Tuesday that it is looking for professionals like data analyst, cyber security, product manager, digital marketing and new age skills. Priya M. Pillai, HR Head (HR-Corporate and Retail), Titan Company, said that we will add 3,000 new people in the next five years. He said that we believe that along with promoting our people, it will be good if we bring experts from different fields. This will accelerate our growth and innovation. Our position in the industry will become stronger.
Focus on innovation and tech
At present, 60 percent of the company's workforce is working in Urban and 40 percent is doing business at other places. Titan Company is a joint venture of Tata Group and Tamil Nadu Industrial Development Corporation. Additionally, to increase its focus on innovation and tech, Titan plans to increase the percentage of employees in engineering posts by 50 per cent in the next 2-3 years. While the company will continue to expand its portfolio across Tanishq, Mia, Fastrack, Sonata, iPlus, Tanira, Skin and Caratlane in the Indian and international markets, there will also be a significant focus on growing the luxury segment of Titan.
Focus on international market will be increased
Titan will focus on expanding its international footprint in North America and the Middle East and the GCC market. It is also planning to increase the international workforce by 10 percent in the next 5 years. Under this plan, about 150-200 new posts will be generated in the next 2 to 3 years. Additionally, Titan will continue to hire campus talent and is expected to contribute 15-18 per cent to the total hiring every year.