On Tuesday, West Bengal Governor CV Ananda Bose said that there had been "snooping" efforts at Raj Bhavan, his official home.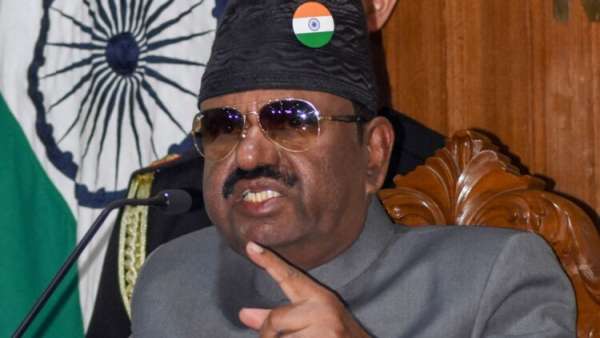 Bose's assertion coincides with a developing rift in his ties with the state administration, which is headed by Chief Minister Mamata Banerjee.
Along with it, he said he had "reliable information" on "snooping" at the Kolkata governor's mansion.
Bose said that the relevant authorities had been made aware of the situation.
"That is true. I have trustworthy knowledge on spying at Raj Bhavan. The relevant authorities have been made aware of the problem. I'll observe and wait," Bose said to PTI.
Bose did not, however, go into any detail about the potential identity of the snooper.
Similar to his predecessor, Bose has been at odds with the state administration over a number of matters.
Bose requested a report from the institution earlier this month about the placement of new plaques bearing Rabindranath Tagore's name.
Additionally, he changed the name of Raj Bhavan's North Gate to "Gurudev Rabindranath Tagore Gate."
This followed the installation of plaques within the campus without Tagore's name, which caused a great deal of controversy.
Bose said on November 16 that Bengali politics had a culture of violence.
In response to a TMC employee's murder, he had said, "Legacy will do its thing." Without a doubt, Raj Bhavan will fulfill its obligations and we will take firm action against it. Violence should be met with strict measures. In addition to legal action, social actions are also necessary. The politics of Bengal are being impacted by violence. This violent culture has to end.
Prior to it, West Bengal Speaker Biman Banerjee had brought attention to the governor's tardiness in approving measures.
"At Raj Bhavan, 22 legislation have been pending clearance since 2011. Between 2011 and 2016, four bills were unresolved, four between 2016 and 2021, and fifteen between 2021 and the present. Six of these legislation are now being reviewed by CV Anand Bose," he said on November 7.
Subsequently, Bose said that all bills under examination by the courts or requiring explanation from the state government were the only ones he had on file.
Bose and the state administration have clashed over matters pertaining to the selection of university vice presidents, the state's founding day, the Central government's nonpayment of MGNREGA dues, and political violence.