In a message released on Telegram on Tuesday, Hamas leader Ismail Haniyeh declared that his armed group was getting close to a ceasefire with Israel. Haniyeh said, "We are close to reaching a deal on a truce," as stated in the post.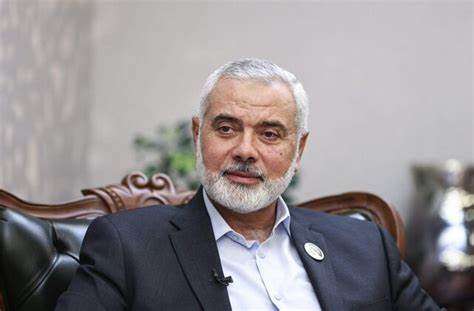 In an attempt to reach an agreement, negotiators have been trying to free some 240 hostages, most of whom are Israelis, who were taken during the worst attack on Israel in recorded history on October 7. During their cross-border attack, Hamas militants also claimed the lives of some 1,200 persons, the most of whom were civilians.
In response, Israel promised to destroy Hamas and ensure the release of the captives. It began a relentless bombing campaign and land invasion. The Gaza-based Hamas administration claims that nearly 13,300 individuals have died in the conflict, many of whom were youngsters.
There have been intense talks facilitated by Qatar, Haniyeh's home and the political headquarters of Hamas. The agreement to release a portion of the captives in exchange for a brief truce, according to Qatar's prime minister, was contingent on "minor" practical concerns.
US President Joe Biden said on Monday that he thought an agreement to release the hostages was near. When questioned about the likelihood of a hostage agreement, Biden said, "I think so." Then, Biden expressed his wish for good fortune by crossing his fingers.
A five-day truce that consists of a ground ceasefire and restrictions on Israeli air activities over southern Gaza is part of a provisional agreement, according to two people involved with the negotiations who spoke with AFP. In exchange, 50–100 detainees detained by Islamic Jihad, a different Palestinian terrorist organization, and Hamas, would be freed.
They would include detainees of many countries as well as Israeli citizens, but no military people. Approximately 300 Palestinians, including women and children, would be freed from Israeli prisons under the terms of the proposed agreement.
The White House said that the talks were at the "endgame" phase but declined to provide any further information, citing concerns that doing so might compromise a favorable resolution.
In a different development, the International Committee of the Red Cross said on Monday that its president had visited Qatar in order to meet with Haniyeh, the leader of Hamas, "to advance humanitarian issues related to the armed conflict in Israel and Gaza."
The Geneva-based organization said in a statement that it would keep "calling for the alleviation of the catastrophic humanitarian situation in the Gaza strip, as well as for the urgent protection of all victims in the conflict." It said that it has "continually demanded the immediate release of hostages."