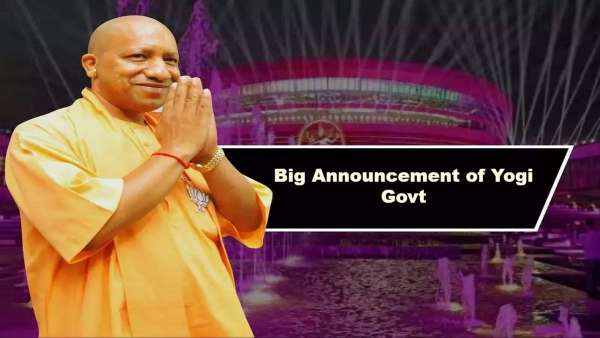 UP News: For your information, NCR has been created by collecting cities of different states adjacent to the national capital Delhi. Similarly, now a plan is being made in Uttar Pradesh also. Yogi government of UP is planning to create State Capital Region (SCR) i.e. Lucknow and surrounding districts together. Last Friday, Chief Minister Yogi Adityanath reviewed the Housing and Urban Planning Department. During this, he ordered to form the State Capital Region Development Authority as soon as possible. The officers present in the meeting were ordered to submit the action plan of SCRDA within three months.
Chief Minister Yogi Adityanath said that Lucknow, Unnao, Hardoi, Rae Bareli, Sitapur and Barabanki will be included in SCRDA. Also, make the capital Lucknow the headquarters of SCRDA and open regional offices in the states for the convenience of the citizens. The Chief Minister said in the meeting that SCRDA program should be made under the supervision of a senior officer
Let us tell you that SCRDA will be the model of planned urban development in the state after Jhansi Industrial Development Authority. Chief Minister Yogi said that an urban development program should be made keeping in mind the needs of the next hundred years. He said that the basis of any urban development plan should be investment and employment.
CM Yogi said that the government should send the master plan of Amrit Yojana for 59 cities by September 30. Told them that for the first time master plans are being made in Shamli, Baraut, Chandausi, Gonda and Amroha. Which should be implemented quickly. Also make a model plan to include Modinagar and Loni in Ghaziabad. The Chief Minister said that if any builder violates the master plan map. So strict action will be taken against him